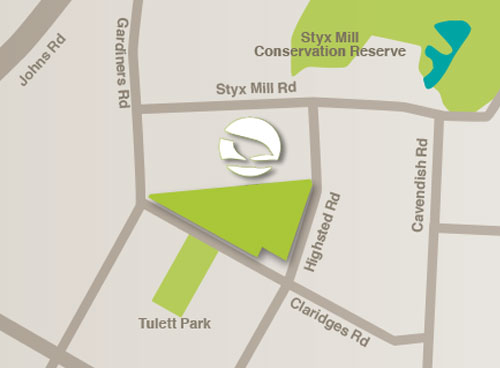 Sections
For Sale
Highsted on the Park Sections
 HIGHSTED ON THE PARK – STAGE ONE & TWO TITLES NOW AVAILABLE Situated at the corner of Gardiners & Claridges Road and adjacent to Tulett Park, 'the location of a lifetime' in the northwest corner of Christchurch.
Larger sections on offer up to 789 sqm
Stage two sections are either TC1 or TC2 category.
Stage two side and rear paling boundary fences are included in the purchase price.
Limited reserve and park view sections still available in stage one.
For further information contact Barb: 0273 341 177 (03) 3555 111 email: barb@highsted.co.nz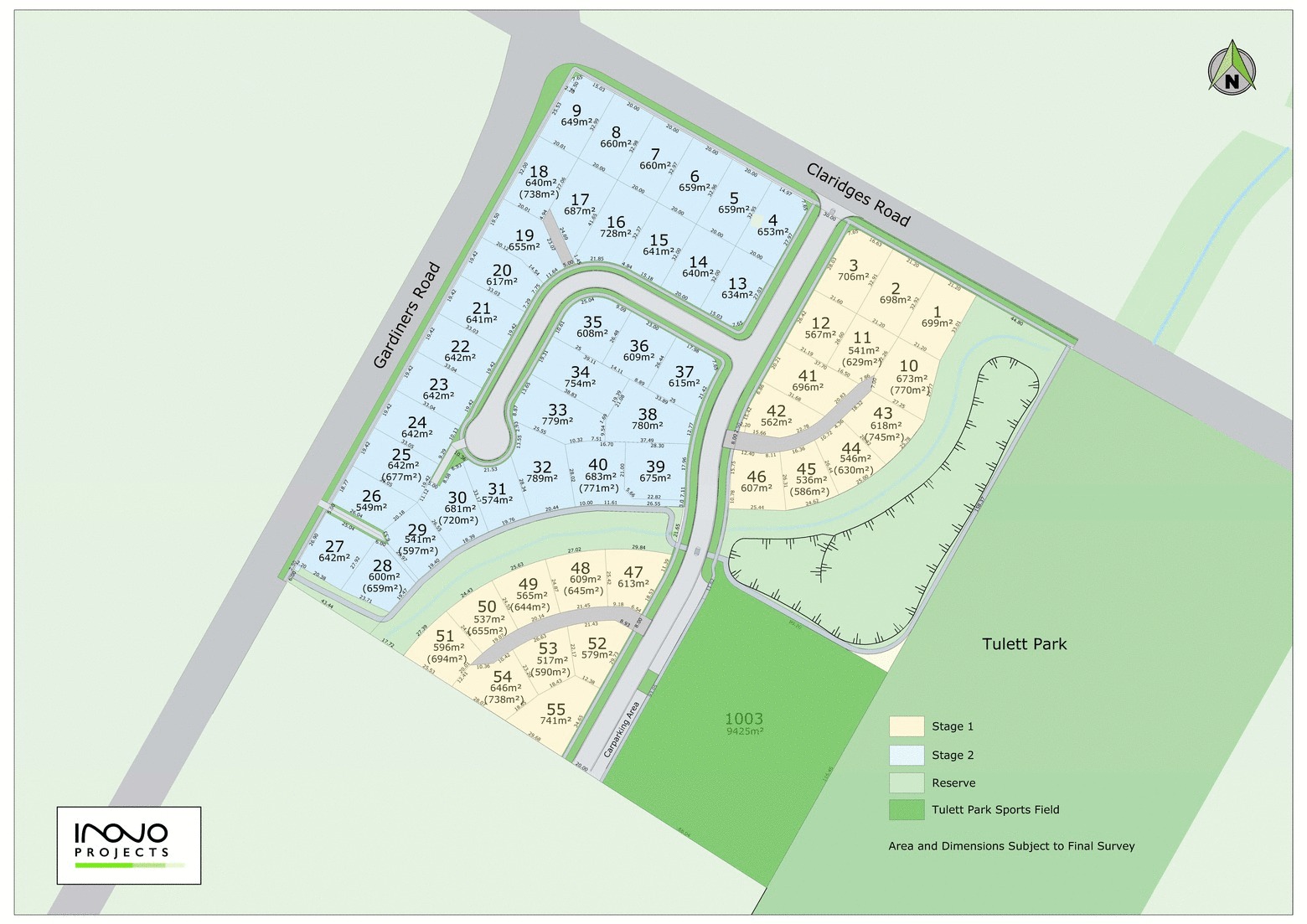 Highsted on the Park
Stage 1 - titles available
| Lot | Size | Price | Status |
| --- | --- | --- | --- |
| 1 | | | SOLD |
| 2 | | | SOLD |
| 3 | | | SOLD |
| 10 | | | SOLD |
| 11 | | | |
| 12 | | | SOLD |
| 41 | | | SOLD |
| 42 | | | SOLD |
| 43 | | | SOLD |
| 44 | | | |
| 45 | | | |
| 46 | | | SOLD |
| 47 | | | SOLD |
| 48 | | | SOLD |
| 49 | | | |
| 50 | | | |
| 51 | | | |
| 52 | | | SOLD |
| 53 | | | |
| 54 | | | HOLD |
| 55 | | | SOLD |
Stage 2 - titles available
| Lot | Size | Price | Status |
| --- | --- | --- | --- |
| 4 | | | SOLD |
| 5 | | | SOLD |
| 6 | | |  House & Land   Package |
| 7 | | |  HOLD |
| 8 | | | |
| 9 | | |  HOLD |
| 13 | | | |
| 14 | | |  SOLD |
| 15 | | |  SOLD |
| 16 | | |  SOLD |
| 17 | | | SOLD |
| 18 | | | |
| 19 | | | |
| 20 | | | |
| 21 | | |  HOLD |
| 22 | | |  SOLD |
| 23 | | |  SOLD |
| 24 | | | |
| 25 | | | |
| 26 | | |  House and Land   Package  |
| 27 | | |  SOLD |
| 28 | | | |
| 29 | | |  House and Land   Package |
| 30 | | |  SOLD |
| 31 | | |  House and Land  (under construction) |
| 32 | | | |
| 33 | | | |
| 34 | | |  SOLD |
| 35 | | |  SOLD |
| 36 | | |  SOLD |
| 37 | | |  SOLD |
| 38 | | |  SOLD |
| 39 | | |  SOLD |
| 40 | | |  SOLD |