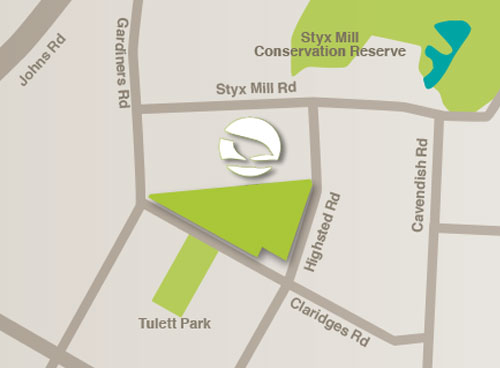 Sections
on sale
22 sections just released in On the Park an extension of Walter Case Drive off Highsted on the Park. Interest is high so be quick!!
July 27, 2020
SPRING LANDSCAPING PACKAGES. Enquire about our landscaping packages available on selected section for a limited time.
September 20, 2019
Stage 6 – The final stage of Highsted is now released
January 11, 2019
Comprising of only 12 medium density sites this is the last release at Highsted. Don't miss out and register your interest today, or call 0273 341 177.
Highsted on the Park – Exciting news!
November 2, 2018
Stage two titles issued.  Now is the time to get building!  Secure your site today and call Michelle on 0273 341 177.
EXCITING RELEASE FOR HIGHSTED
September 20, 2018
Due to a reconfiguration to stage 4, we have now released just 36 individual lots with a selection of sizes from 400 sqm to 717 sqm.  View the map and pricing under Highsted sections in property options or call Michelle today on 0273 334 1177 for more information.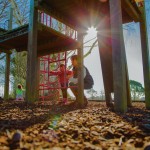 RELEASED – Stage 2 Highsted on the Park
February 11, 2018
Larger sections on offer up to 789sqm. All sections are either TC1 or TC2 category. All side and rear paling boundary fences are included in the purchase price. Titles are expected later this year.
Our sales office is now located at 20 Glenturret Drive, Highsted.
December 20, 2017
Open Wednesday to Sunday 12-4 pm
Highsted on the Park – Stage 1 titles now available
November 29, 2017
50% of this stage is already sold, so you need to act fast to secure this fantastic park side location and call us today.
Stage 5 – TITLES ISSUED
May 13, 2017
The very popular stage 5 medium density sections have titles available.  Start building now, but be quick as these smaller sites are proving popular and there aren't many of them in Highsted! Don't delay call Michelle now, 3555 111 – 027 334 1177 or view property options-stage 5, for availability & pricing.
NEW RELEASE Highsted on Tulett Park
January 11, 2017
Due to the popular demand for the low density sections at Highsted, stage one of the new development Highsted on Tulett Park has been released. For more information click on the tab Property Options/Highsted on Tulett Park or call Michelle 3555 111 or 0273 341177
NEW SHOW HOME OPEN AT HIGHSTED
October 31, 2016
Come and see GJ Gardner's & Highsted's newest showhome, showcasing their new Platinum range of more architectural homes. OPEN TO VIEW: midday to 4pm, Wednesday to Sunday
STAGE THREE TITLES AVAILABLE
June 2, 2016
Premium Reserve/Waterfront sections now titled and ready for building!  Only a limited number of these sites are available, so don't miss out on this fabulous location and contact us now.
STAGE TWO TITLES AVAILABLE NOW
December 11, 2015
We only have a limited number of family size sections left at Highsted!.  Don't miss out on this fabulous location and contact us now to secure one of the few remaining sites.
New release: Two storey medium density house and land packages
August 19, 2015
An exciting second medium density release of the two storey, 4 bedroom homes are now available. All with the master bedroom/ensuite downstairs, these quality homes are a must to view on our website under property options/house and land packages. Only 7 available, so be quick and contact Michelle 0273 34 11 77 or email: michelle@highsted.co.nz
JUST RELEASED – HOUSE & LAND PACKAGES ON MEDIUM DENSITY SECTIONS
August 7, 2015
If you are looking at downsizing to a smaller home on an easy care landscape section and in a great location…..  then take a look at the exciting new properties listed on our website under property options/house and land packages.Only 6 available, so be quick and contact Michelle 0273 34 11 77 or email: michelle@highsted.co.nz
EXITING ANNOUNCEMENT – STAGE ONE TITLES NOW AVAILABLE 
July 27, 2015
The first build is underway and with only a limited number of titled sections available, be quick to secure your site today.
Facebook – keep up to date with Highsted Residential facebook page
May 27, 2015
Our latest photos show Glenturret Drive looking fabulous at night with the roundabout shining brightly under our new street lightingwww.facebook.com/highstedresidential 
Stage one titles soon due for release.
May 4, 2015
with only 14 sites left in stage one and titles almost available, NOW is the perfect time to secure your section or house and land package and build the home of your dreams, in a dream location! Be quick call us today to find out more.
Stage 2 now released
October 10, 2014
Due to the overwhelming response and demand for sections in stage 1, we are pleased to announce the release of Stage 2 at Highsted Residential. Stage 2 titles are expected mid-2015 and with Stage 3 release not planned until after the completion of the reserve walk/water way area, this means there are only a limited
Read more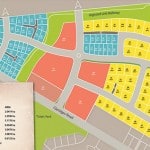 Stage 1 Selling Now
September 10, 2014
After much anticipation for the exciting new Highsted Residential development we are pleased to advise the first stage has now been released. Enquiry has been overwhelming with potential residents wanting to be the first to secure a site in this premium location. Stage 1 comprises of 29 sections, ranging in size from 540 sqm to
Read more